WELCOME
Welcome to Charles Edge London; an independent bottler of exceptional British spirits. Designed for the modern spirits lover, we create accessible and delicious spirits with a focus on Scotch Whisky.
Please feel free to browse our collection of spirits.... you're sure to find something tasty to enjoy neat or in your favourite cocktail.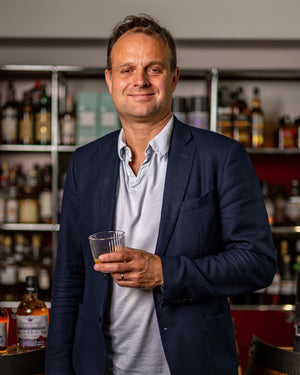 The man behind the brand
Our Founder Charles Edge has over thirty years experience in sourcing and selecting the highest quality spirits and wooden casks through our sister company Ethimex. Founded by Charles in 1999 it is a leading global bulk spirit and premium ethanol supplier to international brands and craft distilleries worldwide.
Every single spirit of ours is selected by Charles. So when you see his signature and monogram on a bottle its an assurance of outstanding quality.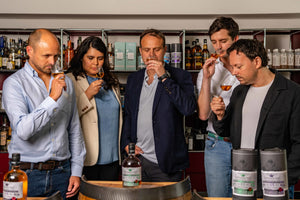 Product Selection
Led by the expert noses of Richard Bayles and Charles Edge, product development and bottlings are very much team decision.
We believe its important to involve the full team in these decisions, utilising our team's expertise across wine, beer, rum and tequila. Our team are all trained to at least at WSET Level 2 in spirits.
We've built a portfolio of products which reflects our core beliefs of creativity, exceptional quality British made products and delivering value for money for our customers.
Meet the team
CHARLES EDGE
A renowned spirits expert with a keen nose and palate for Scotch. A fount of knowledge for the entire Scotch industry. Every single whisky has been hand-selected by Charles.

RICHARD SHAW
A Brit in the USA, Richard is the driving force behind our export sales. From brewing beer to bourbon you might say booze is in his blood.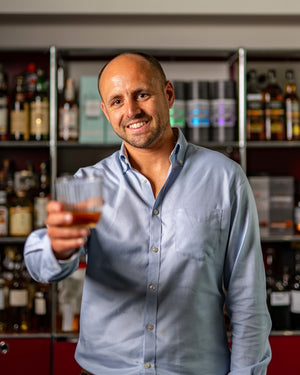 CHARLIE POUNTNEY
Charlie leads the brand development and marketing of our portfolio. Charlie fancies himself as a bit of a chef and loves discovering new cocktail bars.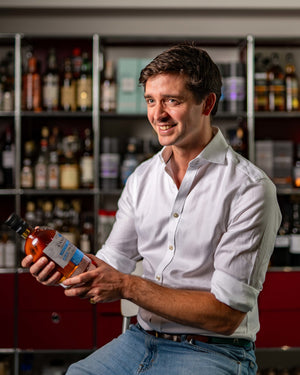 WILL THEAKSTON
There is always a tale of adventure from his time playing soldiers to being an international salesperson. The son of a Yorkshire brewer has chosen to walk a different path in the world of spirits and he isn't looking back!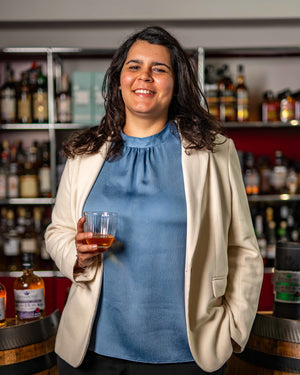 CATHERINE BARRETO
With her strong can-do approach and sharp eye for detail, Catherine is responsible for the supply chain and logistics side of our business. Daily operations are run in the same way she likes her whisky, smooth and well-aged.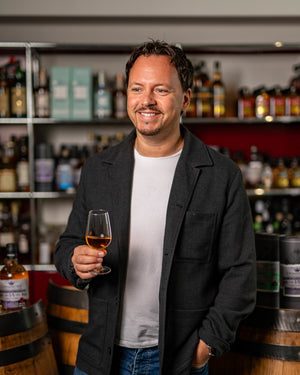 RICHARD BAYLES
Working with cooperages, wineries and distilleries around the world using his expertise to select the best casks for our barrel ageing programme. There's not much he doesn't know about what happens when you put spirits in a barrel.
Follow our journey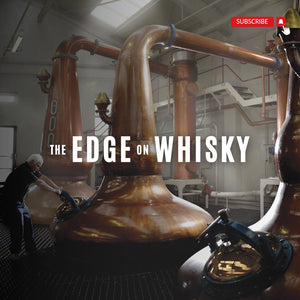 YouTube
On our travels we'll be talking to personalities in the whisky and hospitality industries uncovering stories and commentary to give you 'The Edge on Whisky'.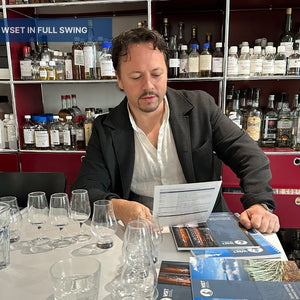 Instagram
Stay up to date with product updates, events and see behind the scenes on our indie bottler adventures at Charles Edge on our Instagram page.